Protect your domestic trip
Whether your destination is one of the U.S.'s great cities or remarkable national parks, you deserve to enjoy every moment of your trip without worry. SafeTrip travel protection plans cover the unforeseen costs of delays, cancellations and lost baggage, so you can handle unexpected complications without missing a beat.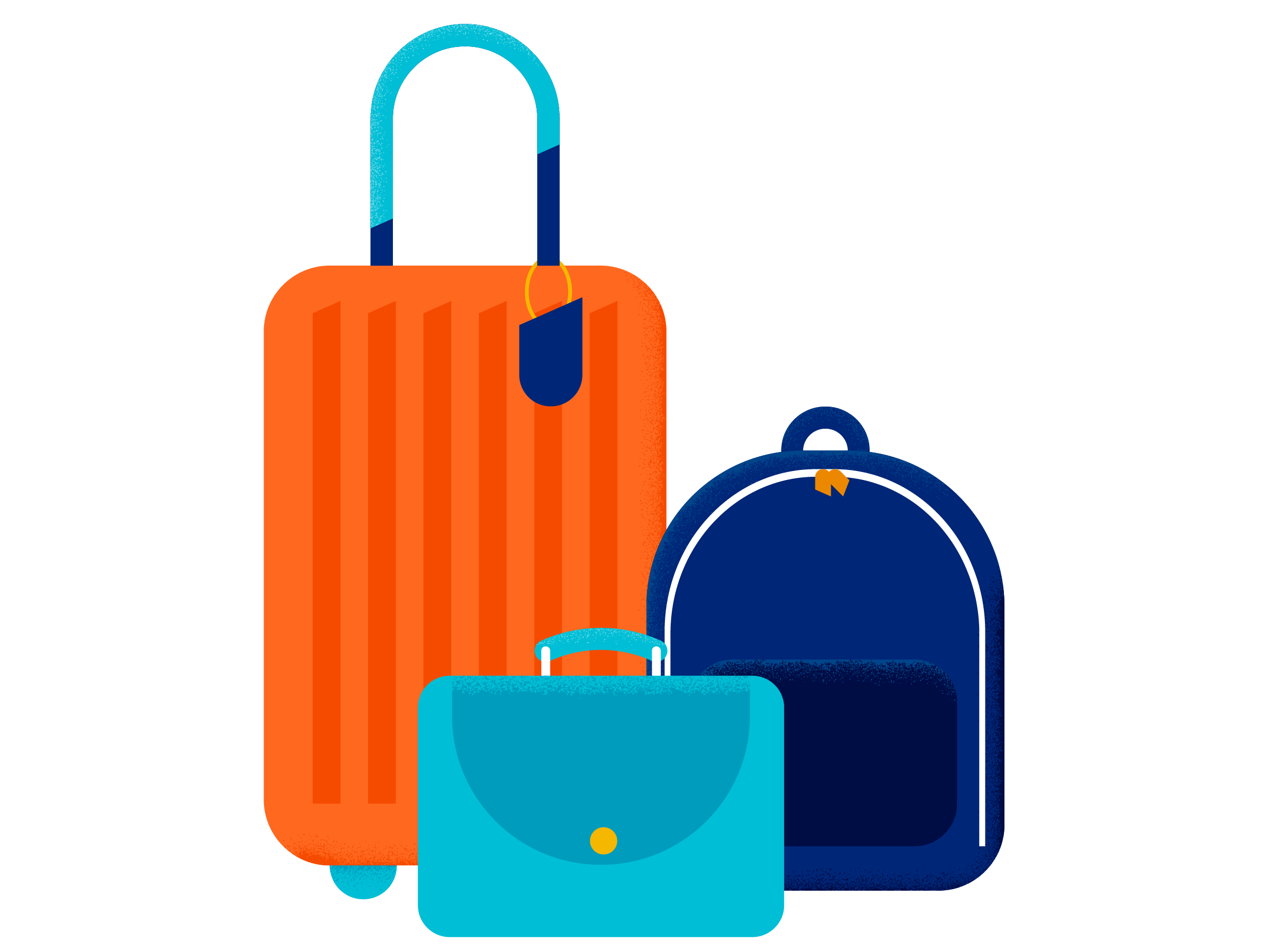 The support you need, right when you need it
From missed flights to lost documentation to help with unexpected incidents, our 24/7 Emergency Response Center is just one call away.
More about our travel-smart plan
Be ready for unexpected changes or cancellations in your itinerary, including problems with flights and accommodations, with a Travel Protection plan. This backup plan can pay for necessary essentials, pet boarding emergencies and other challenges.
Trip interruption
A missed connection. A cancelled ticket. An unexpected rescheduling. When travel snafus happen, you'll be ready with coverage that kicks in with the support you need, right when you need it.
Trip delay
The unpredictable nature of travel means that planning ahead for delays is a smart move. Cover the cost of unanticipated accomodations or ticket costs in case of transportation delays.
Trip cancellation
Trip cancelled due to weather or other covered situation? One more way SafeTrip protects your travels: our coverage lets you recoup non-refundable payments, minimizing your costs if something comes up.
Baggage delay or loss
You arrive at your destination safe and sound — but your luggage doesn't. Continue with as little disruption as possible and replace clothes, toiletry essentials and more with our lost-bag coverage.
Dog/cat kenneling
If your return flight home gets canceled or delayed and your pet has to spend extra time being boarded, your plan even covers the add-on costs for the extra kenneling and care.
Destination profiles
Curious about safety at your destination? Wondering about weather advice? Call us for location insights and info.
Protecting your trip against last-minute changes or cancellation
Trip hiccups happen. Our coverage helps manage interruptions, cancellations and any issues with baggage so you can focus on enjoying your travels. Whether you are headed to a national park for hiking or volunteering in a willdlife refuge, you'll want a backup plan in case of emergency. Your SafeTrip plan helps you cover what you need, right when you need it.
Travel protection benefits
Just one call puts our specialists to work for you, getting you the help you need wherever you are in the United States.

Trip protection
If an unexpected event or unfortunate change occurs, you have backup to help with the costs of accommodations, meals, transportation and more.
Trip cancellation

Nobody sees cancellations coming — but you can prepare just in case. Depending on your plan, some or all of your unused payments or deposits might be reimbursed.

Trip interruption

Interruptions to your itinerary can cause havoc in your plans. But with the right coverage, you and your family may be reimbursed for deposits or payments.

Baggage loss and delay

When a bag goes missing, you never know if it's for a day or for forever. Our coverage lets you replace essentials, right away and get reimbursed later.

Travel assistance services

Sometimes things get lost. We provide support to help you replace lost or stolen travel documents, make emergency travel arrangements and language services.

Accidental Death and Dismemberment
Know that you're covered, even in a worst-case scenario.
AD&D full coverage

Be ready for a serious injury, including loss of vision, with financial help and extra support right on hand.

AD&D common carrier

A portion of your coverage can compensate you If you are the victim of accidental death or dismemberment as a passenger, boarding or getting off a mode of transportation.

AD&D flight only

If you are on a flight and are the victim of accidental death or dismemberment, a percentage of your coverage is available to compensate you for your loss.

Optional add-on benefits
Dreaming big for your next trip? We offer special coverage that lets you dream even bigger.
Rental car damage

You may be responsible for any damage to a rental car. Our coverage helps you if your rental car is stolen, vandalized or in an accident.
Frequently asked questions
See answers to the most-asked questions.
Make one call any time, day or night to our Emergency Response Center to connect with a team of specialists, and get multilingual support.

For emergency assistance, call us at +1.800.527.0218 or at +1.410.453.6330 when you are abroad. You can also email us at [email protected].

We are here for you with non-insurance travel assistance services. You can call our Emergency Response Center to assist with lost or stolen travel documents, passports, legal referrals, translation services and a host of other non-medical problems.

Contact us via the phone +1.410.453.6330 (International), +1.800.527.0218 (toll free) or email us at [email protected]. 

SafeTrip travel protection includes three plan options:

International Travel Medical Plus is an all-around protection package including travel medical insurance and travel protection (including trip cancellation).
International Travel Medical provides travel medical coverage including evacuation.
Travel Protection plan gives you coverage if your trip is interrupted, delayed or cancelled in the U.S.
Learn about all the ways we help
Vacation travel that includes sensible planning
Pack away your cares, knowing that SafeTrip has your back.
Choose a vacation plan
Upgrade your business travel with safety
Show off your smarts with a plan that makes business trips more safe, secure and simple.
Prepare for business travel