We've done our homework
We support students with carefully created travel protection plans. With one call, a student can connect with a specialist at our Emergency Response Center and find support for health, travel and document issues.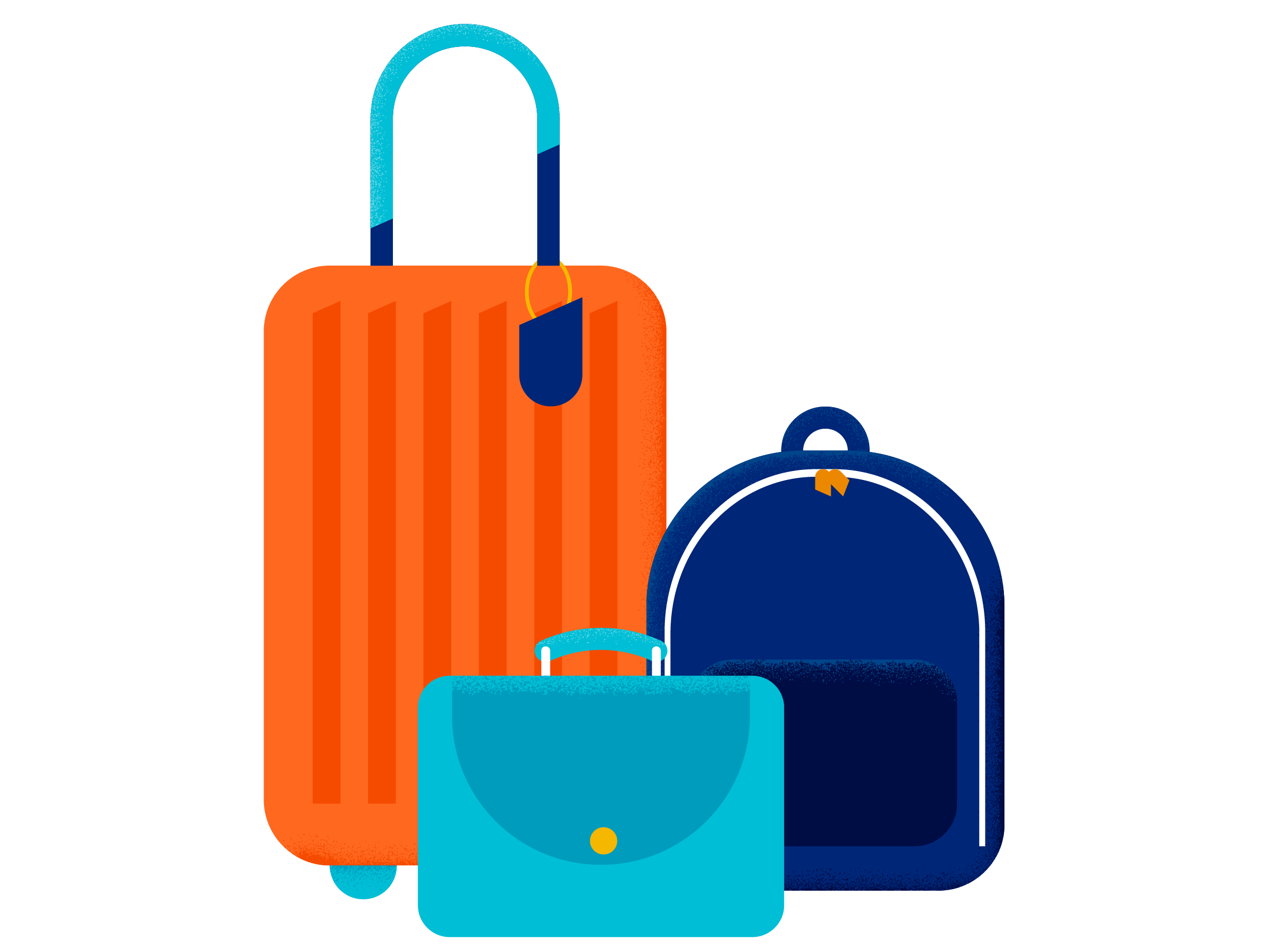 Benefit from our 45 years of experience 
We offer the expertise to respond with solutions when the unexpected happens, all around the world. We help keep all our students out of harm's way, allowing parents to have peace of mind regarding study abroad programs.
Most-popular plans
SafeTrip options ensure that every student has access to high-quality medical care, plus can offer coverage for travel delays or cancellations, or even in case of the need to quarantine or exit a country quickly.
See what's included
The right plan for you depends on your school's program, destination, and health insurance. In addition to coverage for unforeseen circumstances, we offer 24/7 connection to help through our Emergency Response Center.
Medical assistance
Get access to pre-screened providers
Travel assistance
One-call emergency assistance
SafeTrip travel advice
Must-know details about destinations
Trip cancellation
Be ready for unexpected changes
Baggage delay or loss
Stay on track if a bag is misplaced
Destination profiles
Get smart before departure
Frequently asked questions
SafeTrip travel protection includes three plan options. International Travel Medical Plus is an all-around protection package including health care and cancellation. International Travel Medical provides health care coverage including evacuation, while our U.S.-only Travel Protection plan gives you coverage if your trip is interrupted, delayed or cancelled.

Our International Travel Medical plan allows you access to the UnitedHealthcare Global network of providers up to a certain dollar amount.  

Choose the International Travel Medical Plus coverage, and the dollar amount covered increases, as well as access to additional travel protection benefits. You have a choice between 3 plan levels for both of our products that include medical expense coverage.  

The International Travel Medical Plus plan focuses on coverages in the event your trip is cancelled or interrupted, but still includes medical expense limits ranging from $50,000 to $150,000.  

Our International Travel Medical plan is geared towards the traveler wanting more robust medical coverage for unexpected accidents or sickness and starts at a minimum medical expense limit of $100,000 and allows for a maximum of $1,000,000.  

For either product, by selecting the highest level of coverage you can minimize the risk of any out-of-pocket or up-front expenses, even in the case of a serious medical incident.:  

For any further information, email us at safetrip_info@uhcglobal.com or call us at +410.453.6380 or +1.800.732.5309. 

Make one call any time, day or night to our Emergency Response Center to connect with a team of specialists, and get multilingual support, with access to a global network of medical professionals. 

For emergency assistance, call us at +1.800.527.0218 or at +1.410.453.6330 when you are abroad. You can also email us at [email protected].

It is important that UnitedHealthcare Global is notified as soon as possible. Our Emergency Response Center professionals will monitor your care and work through the complex details of foreign hospitalizations on your behalf. Our staff will immediately speak with your treating doctor to assess your condition, your treatment plans, and whether or not a medical evacuation is necessary. At your request, we will update your family, employer and personal physician as appropriate, as well as coordinate all travel medical insurance verifications and admission details, leaving you to focus on getting better.

This is the perfect example of why SafeTrip is so essential: in case of inadequate local health care, our Emergency Response Center will coordinate proper medical transfer to the nearest UnitedHealthcare Global-vetted facility, where we will continue to monitor your case until you are returned home or have received final treatment. 

Evacuations are complex and typically involve:

Evaluation of the transport requirements (such as oxygen requirements, healthcare specialists, special equipment, altitude specifications, etc.)
Discharge administration
Admission into a new facility
Identifying qualified aeromedical escorts and air ambulances
Coordinating ground transportation on both ends of the evacuation
Immigration and flight clearances
Assistance with family travel arrangements

We are here for you with non-insurance travel assistance services, even if you're facing a non-medical challenge. You can call our Emergency Response Center to assist with lost or stolen passports, legal referrals, translation services, emergency transfer of funds and a host of other non-medical problems. 

UnitedHealthcare Global also provides travel and medical assistance through our 24/7 Emergency Response Center. Contact us via the phone +1.410.453.6330 (International),  +1.800.527.0218 (toll free) or email us at [email protected]