Customize your coverage to your trip
Our plans cover every type of traveler, whether you're a fan of impromptu decisions or have every detail figured out in advance. SafeTrip coverage means one call helps you locate medical care, missing bags, lost documents and more. Your SafeTrip plan covers emergency medical care as well as expert support from UnitedHealthcare Global.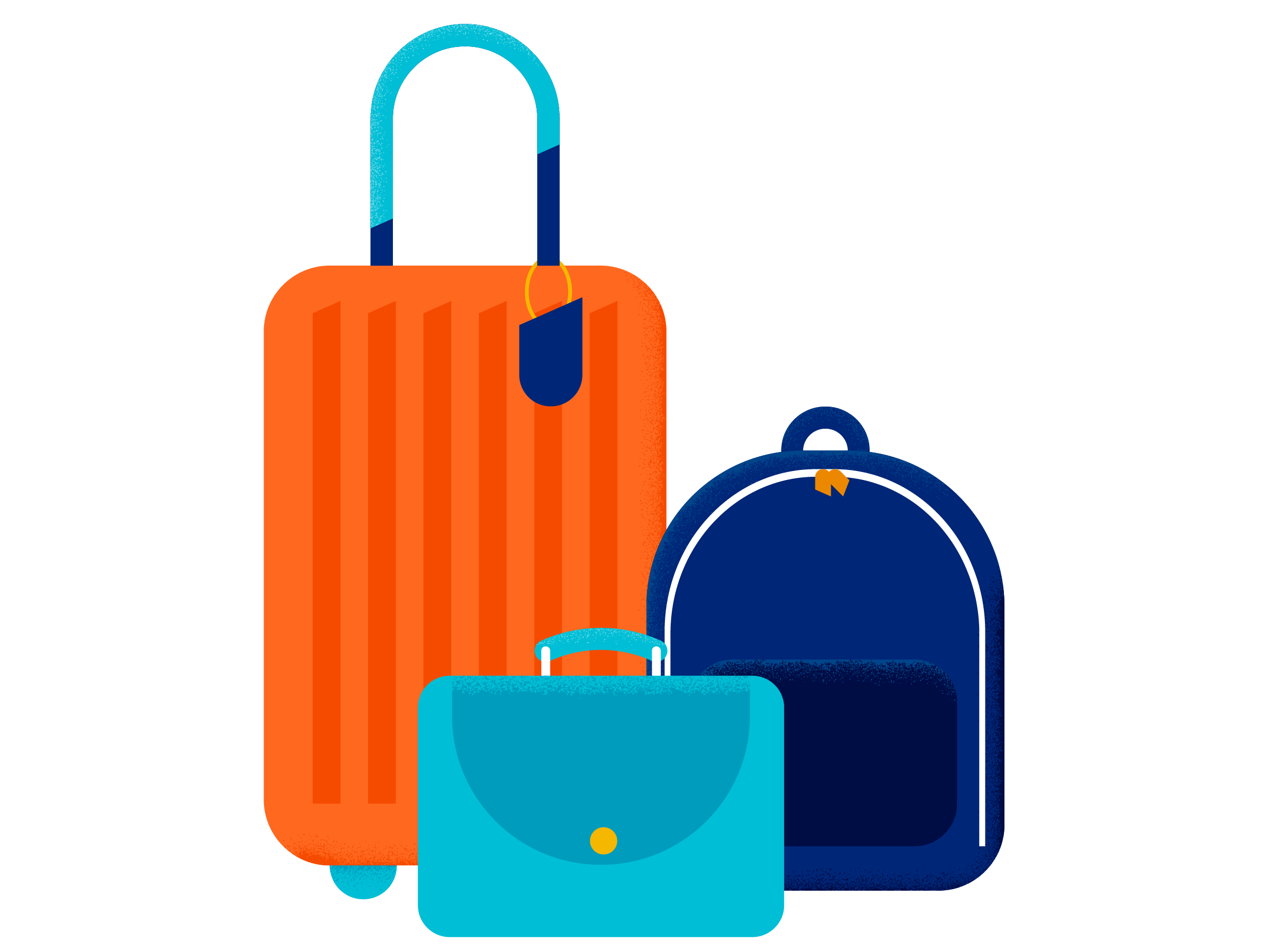 Get the help you need, wherever you are
Why buy travel medical insurance? Because your well-being matters, far beyond the itinerary ahead. If you experience a medical emergency abroad, your current insurance may not cover your medical expenses. Plus you may not know how to find a doctor, which local hospital is right for your needs, or which specialists in the area are the best choices. For assistance, our 24/7 Emergency Response Center is just a call away.
More about our smart medical plan
By investing in the International Travel Medical plan, you are ensuring that you have help in unexpected health care situations.
Accident & sickness
One of the best ways to enjoy every moment of a trip: Having a backup plan in case things go awry. You'll be able to relax, knowing help is on hand in case of an unfortunate illness or injury.
Medical evacuation
Being in an unfamiliar city or country adds complexity and stress in a medical crisis situation. Our specialists are available 24/7 and will coordinate emergency transportation to quality care, ASAP.
Emergency reunion
If you are injured or fall ill while away from home, you may need more than medical care — such as the support of a family member. Our coverage includes travel expenses to bring a loved one to your side.
Emergency dental
It can happen: A full-on dental emergency, hundreds of miles from home. Our specialists have a database of vetted dentists all over the world so you can get help, right where you are.
Baggage delay or loss
If you've ever lost luggage, you know what a hassle it is to replace everyday essentials. Here's one less thing to worry about: Our coverage includes the cost of picking up necessities to get your trip back on track for traveling in comfort.
Destination profiles
Want local-expert insights for your trip prep? As a part of your plan, can get access to decades of international travel expertise and insider knowledge, just by calling us.
Make sure your medical bills are covered
Your health care bills for a medical condition or accident will be paid for up to your selected coverage amount. In some countries, medical care providers require a Guarantee of Payment or a wire transfer; our coverage addresses these sort of needs so you get care right away.
Quality care, without delay
Specialists are available 24/7 through our Emergency Response Center, and will identify the best care for your needs as well as the best place for you to receive it. If the right care isn't nearby, medical evacuation can cover medical transportation costs including ground or air ambulance to a credentialed hospital or center of medical excellence.
Bringing you home safely
If you get sick, or are injured while on your trip in a way that prevents you from continuing your travel as planned, our medical repatriation coverage arranges and pays for the appropriate transportation for your situation.
Go big without worry
If you're an adventurer, your vacation might include a little extra thrills in the mix. Whether you have extra-active plans or are headed into rugged terrain, our add-on Extreme Sports coverage includes free diving, parachuting and more.
Your International Travel Medical benefits
Find yourself needing help? Get in touch with our specialists to get assistance, wherever you are in the world.
Medical benefits
From small challenges like lost eyeglasses to more critical emergencies, we're here to help you. We'll connect you to local care plus coordinate direct payment to the provider.
Accident & sickness

You can count on us in critical moments. We'll find you the right doctor or hospital in your local area, and even help you get to care if you need specialist transport.

Dental benefits

A toothache or other dental issue can dampen an entire vacation. If you need a dentist while traveling, we've got you covered.
Evacuation
The world today is unpredictable, but our specialists can help you out of a stressful situation, safely and ASAP.
Medical evacuation

Not every place in the world has health care for every emergency. If you need specialized care, your plan covers medical evacuation to a credentialed hospital and quality doctors.

Emergency reunion

If you are experiencing a serious health crisis or hospital stay, our coverage even includes the cost of transporting a loved one to come support you.

Medical repatriation

There's no place like your own bed when you're ill. So our coverage includes a game plan for ending a trip early and getting you back home.

Additional services
SafeTrip anticipates the extra challenges that come with international and domestic trips, and offers travel-savvy solutions.
Service animal boarding

You count on your service animal. They can count on us, with backup boarding coverage if anything happens to you.

Virtual Visits

No matter where you are in the world, a Virtual Visit connects you with health care through your phone or computer.

Destination profiles

Wondering about need-to-know details for your itinerary? We offer resources and info about safety, local customs and more.

Optional add-on benefits
You've planned that dream vacation — now be sure to add customized add-ons to protect the specifics of your trip.
Extreme sports activities coverage

You love to travel boldly, and this coverage is up to the challenge, bringing a backup plan, emergency medical assistance and even evacuation if needed in case of an injury.
Frequently asked questions
See answers to the most-asked questions.
Make one call any time, day or night to our Emergency Response Center to connect with a team of specialists, and get multilingual support.

For emergency assistance, call us at +1.800.527.0218 or at +1.410.453.6330 when you are abroad. You can also email us at [email protected].

It is important that UnitedHealthcare Global is notified as soon as possible. Our Emergency Response Center professionals will monitor your care and work through the complex details of foreign hospitalizations on your behalf. Our staff will speak with your treating doctor to assess your condition, your treatment plans, and whether or not a medical evacuation is necessary. At your request, we will update your family, employer and personal physician as appropriate, as well as coordinate all travel medical insurance verifications and admission details, leaving you to focus on getting better.

Evacuations are complex and typically involve:

Evaluation of the transport requirements (such as oxygen requirements, healthcare specialists, special equipment, altitude specifications, etc.)
Discharge administration
Admission into a new facility
Identifying qualified aeromedical escorts and air ambulances
Coordinating ground transportation on both ends of the evacuation
Immigration and flight clearances
Assistance with family travel arrangements
Learn about all the ways we help
Let the fun begin: vacation travel
Wherever your next adventure takes you, our plans can make it easier for you enjoy your vacation.
Find a vacation plan
A whole world to learn from: student travel
SafeTrip plans gives young travelers access to emergency health care and support during a semester abroad.
Prep for moving away from home
Do good, anywhere and everywhere: global volunteering
Our plans mean you can go where you see a need, and fulfill that true calling.
Get started